As co-sleeping cribs are becoming more and more popular with parents, Mother & Baby Magazine has put some of the top brands to the test with real-life mums.
We are very pleased to announce that our very own Huddle 4-in-1 bedside crib came out joint top with the Snuzpod. Beating the likes of Chicco Next2Me and the Halo Bassinest, with a score of 11/15.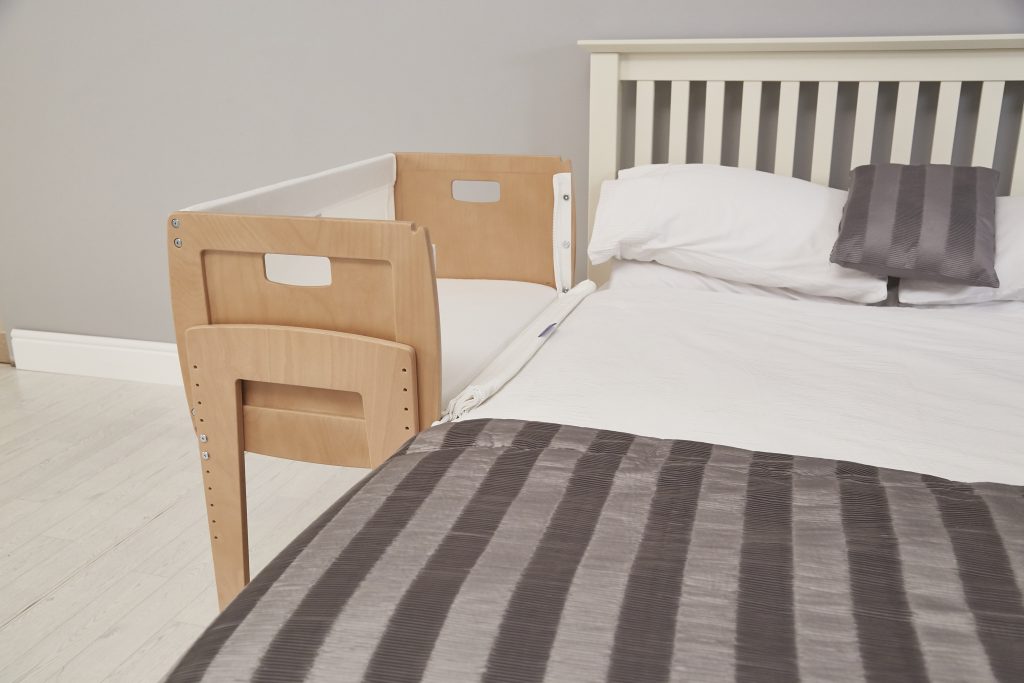 Bedside cribs allow the parent to have baby close to them at night without the risks associated with traditional bed-sharing. With the best co-sleeping cribs you are lying next to your baby and can have the cot-side down, but without sharing a bed with your baby -or the bed covers for that matter. And with the unique mesh design of the Knuma Huddle 4-in-1 bedside crib, you and your baby can still see each other even with the cot side up.
The Mums testing the Huddle scored us highly based on:
The sturdy and stylish design
The fact that the Huddle converts easily into a co-sleeper (with the help of the handy zips)
The longevity of the Huddle (which turns into a stand-alone crib; and then later a desk for your child to use until the age of 12)
These are just a snippet of the reviews from the article; you can read the rest in the September 2016 issue of Mother & Baby Magazine
ÔÇ£This couldnÔÇÖt be easier t
o convert to a co-sleeper – it just unzips. I love that the bassinet lifts off the stand and can be carried around the house. Versatile and worth the extra spend, especially as the desk feature extends its lifespan, making it better value for money.ÔÇØ Carly (12w)
ÔÇ£This crib can also be converted into a desk with chair when your little one outgrows it so itÔÇÖs a great investmentÔÇØ Mother & Baby Magazine (Sep 2016